Do you ever just watch funny internet videos with your friends?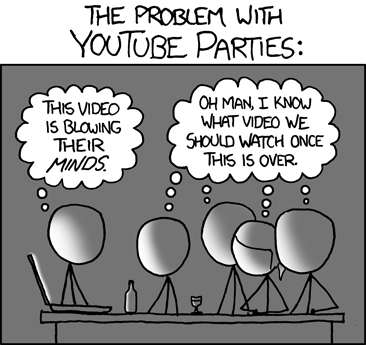 Source: http://xkcd.com/920/
I don't do it as often as I did in college, but inevitably when people start serial watching videos, here are the ones I'm sure to throw down:
What are some of your internet guilty pleasures? Be sure to check out the US Olympic Swimmer's Call Me Maybe Lip Sync on my friend Charlene's blog!
If I've learned one lesson from all that's happened to me, it's that there is no such thing as the biggest mistake of your existence. There's no such thing as ruining your life. Life's a pretty resilient thing, it turns out. -Sophia Kinsella